The world is an immense energy commodities market. From the energy supply chain (production, refining, storing, and sales) to energy finance (investment in E&P, structured trade, commodity finance, and derivative instruments), the market remains fast-growing and innovative.

Recognized as the first Korean PSM program, the Energy Commodity Trading and Financial Engineering (ECTFE) degree features a professional curriculum aimed at predicting factors that affect the energy commodity markets.

The Ministry of Trade, Industry, and Energy have all financially supported the ECTFE since 2016 and will continue their support through 2020.
The ECTFE also receives support from Ulsan Metropolitan City, which started in 2015 and will end in 2021.
Students emerge from the ECTFE program prepared to enter the market and start their career as professional global traders.

From extensive knowledge on energy commodity trading technology, including investments, risk management, and financial engineering, along with quality expert lectures and international cooperation programs, students acquire new skills they then leverage for future success.

Become a competitive global energy trader ready to lead the global market with the UNIST ECTFE master's program.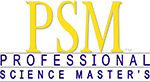 Professional Science Master
The Professional Science Master's (PSM) degree is science-plus, combining rigorous study in science or mathematics, with the added real-world benefit of skills-based coursework in management, policy, or law. The PSM started in 1997, with only 14 programs available in America. Now, as of January 2018, more than 335 programs from 165 institutions are developed and utilized throughout America, Canada, Australia, and Asia. GSIM's PSM programs provide a set of curricula relevant to business fundamentals, financial and organizational behavior with an emphasis on science, technology, and management. The Energy Commodity Trading and Financial Engineering (ECTFE) program and Business Analytics (Biztics) program at UNIST GSIM are the first approved PSM programs across all of Asia, including Korea.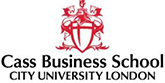 Dual Degree Program with Cass Business School, London
ECTFE program have active student exchange program with Cass Business School of London, which is recognized three major business schools in London. Student who visits as an exchange student can be received dual degree program at Cass Business School after compete their lecture and education.
Eligibility
Enrolled UNIST over 2 semesters
Completed over 6 courses

ECT502

Principles of Finance

ECT524

Quantitative Methods in Finance

ECT551

Energy Market Fundamental I

ECT552

Energy Market Fundamental II

ECT555

Energy Trading Fundamental I

TIM505

Principles of Finance & Accounting

Achieved English Score(IELTS) over 7.0 average

(Over 6.5 from Writing Session and over 6.0 from another session)

Period:

7 months (2 semesters)

Tuition Fee:

16,000£/semester